The here and now and what about tomorrow?
In this workshop the focus will be on the instant compositional side of improvisation. Developing skills and viewpoints that help us to navigate and make choices in the here and now. Contact improvisation will be a common ground to interact and play with each other.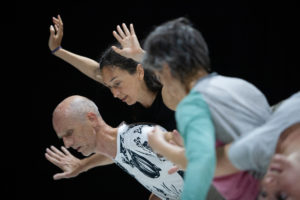 Articulation and playfulness are two keywords for this workshop in which we will dance for and with each other. Dances in which we can expect to be in physical contact at any moment and at the same time keeping an awareness of one's own choices and directions in improvising.
In my work as a dance maker and improviser I am interested to explore the crossroads between dance, contact improvisation and theatre. Using the potential of the human body to tell stories through movement in a non-literal way. In this workshop we will play with different scores to create dances in which we use our imagination and creative potential. We will spend time to tune our bodies in movement, to develop a sense for 'being in the moment' from where we will dive into the realm of improvisation.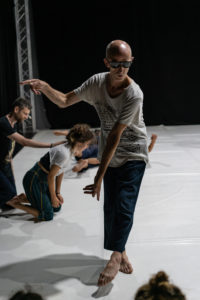 Benno Voorham is an international performer, choreographer and teacher from Holland, living in Stockholm since 1995. Since his graduation in 1986 from the School for New Dance Development in Amsterdam he has worked internationally as an independent dance-artist, directing his own work as well as collaborating with others in both set and improvised pieces. Together with Sybrig Dokter he started LAVA-Dansproduktion, an international operating association for dance, based in Stockholm. In recent years he has choreographed several works for and with children and youth. In 2012/2013 the project HOME with children from children homes in Moldova, Ukraine and Belarus and in 2014/2015 with internal refugees inside Georgia. Recently he made performance projects with young refugees in Sweden and Norway.
He is an acclaimed international teacher of Contact Improvisation and Compositional Improvisation. In both his teaching and performance work, he is interested in exploring the creative and narrative potentials of the human body. During the last years he has worked with integrating the use of video in performance.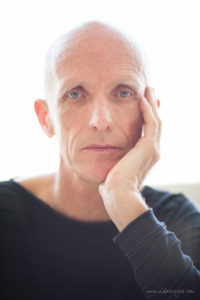 Arrive on Sunday, June 26, 2022 in the afternoon for orientation. The workshop begins on Monday morning. This is a 12 day workshop ending with a jam in the evening of Friday, July8. Departure is after breakfast on Saturday, July9 on the 11am ferry. $1200 fee includes all tuition, taxes, meals, and accommodation, also, you will be picked up from the ferry on the 26th and then returned to the ferry on the 9th. Click on 'Contact Us' to register or inquire.