At Leviathan Studio we are refining what we do and how we do it. This is a studio for the study of Contact Improvisation. We are interested in participants from all levels of experience and ability. However, participants come here to study. We play seriously and expect you to come here to seriously play.
We provide the highest level of teachers and training. Participants are well supported in their endeavours with the highest quality food, the best dance floor in the world suspended on car tires, a large sauna every evening, and a theatre for video tutorials.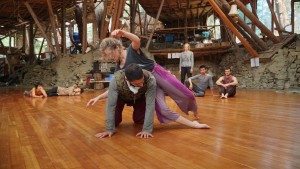 With great excitement we announce the Residency for Experienced Dancers from Aug6-26. Sara Shelton Mann will be returning to present an utterly surreal perspective of CI. This is an event for teachers of CI to collaborate on their curiosities. We are seeking 20 participants for the 3 week duration.
John Faichney returns for his 7th year teaching a workshop. John will lead a 12 day workshop in June. There is a growing alumni of students that return to study with John from previous years.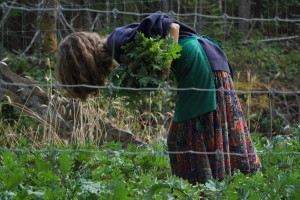 We have a week of Yoga scheduled for July30-Aug5. We will be having 3 (optional) meditation sits per day.
I am presenting my work in 4 workshops throughout our summer season. This work has proven to be highly successful in developing the Contact Improv dancer within us all and is suited to any level of skill from novice to really good. A participant can expect some serious dancers to be in the class willing to work with you. I have invited many good friends to co-teach each of these events. A participant can expect their questions addressed from different sources. There are 5day, 12day and 19day workshops to suit your schedule.
There are six airports to choose from for your journey to Lasqueti. Vancouver, Seattle, Victoria, Nanaimo, Qualicum Beach, and Comox. Go to the drop-down 'how to get here' from the main menu for details. It is complex that is why it sounds so complicated. Enjoy the journey.
Mark